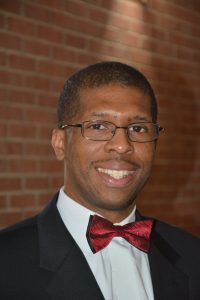 From the Desk of the Dean of the Congress of Christian Education
for the National Capital Baptist Convention of DC and Vicinity
Rev. Alfred Wright, Jr.
Unity Baptist Church
Washington, DC

I greet you my brothers and sisters in the name of our Lord and Savior Jesus who is the Christ. I count it an honor and a privilege to serve as the Dean of this great Congress of Christian Education. I extend a humble thanks to Rev. Charles W. McNeill, Jr., my Pastor and President of the National Capital Baptist Convention of D.C. and Vicinity.
Over the past few months the congress team has been preparing a dynamic method of sharing through our various schools the vision which God has appointed to us. This year's congress theme is "Reclaiming and Reaffirming God's Mission for the Black Church."
I sit with anticipation as we embark on this annual Congress and reveal that which God has appointed for this season. The congress team has been diligent to the task of developing and preparing a curriculum that will stretch the boundaries we so commonly encounter in our various ministries.
Our school leaders have confessed a commitment to share in our monthly training sessions over the 2018-2019 years. Therefore, I implore each of you to commit to attending this 2018 annual Congress of Christian Education that you might see what God has prepared for them that love Him.
Because He Lives
Rev. Alfred Wright Jr., Dean